State Beverage Alcohol Control Authorities
Working with the States
In addition to the Bureau of Alcohol, Tobacco and Firearms, persons desiring to distribute beverage alcohol products in all of the U.S. markets must deal with 55 different Control Authorities. There are, of course, the 50 states and Washington D.C., but don't forget the State of Hawaii has four separate control authorities, one for each County or Island and Montgomery County Maryland is a "Control" county, acting independent of the State of Maryland authority.
In addition, eighteen states are "control" states and Montgomery County Maryland is a "control" county. Control States, or counties, monopolize the wholesale and sometimes the retail distribution of beverage alcohol products under their jurisdiction.
(click on a State for web site)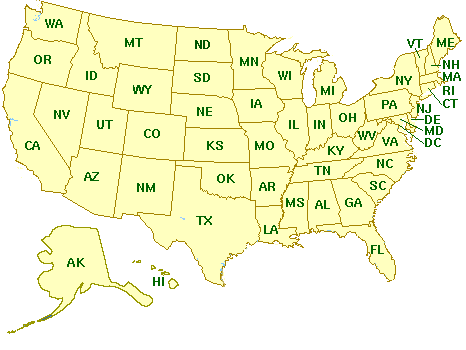 Please contact webmaster if any of these links are obsolete.
---
Copyright © 2002 by Richard M. Gahagan Richard Gahagan Beverage alcohol Consultant winery compliance